Services
Strategic Technology Solutions, Inc. (STS) provides our services to clients in the public and private sectors. Our unique business approach allows us to service the smallest of businesses to Municipal and State Agencies to large nationwide enterprise clients, with a greater skill set, lower cost, and enhanced quality that our competitors cannot match. Some of the specific services that STS can offer include:

Cage Code: 4ND73 DUNS: 62-335-9762
Project, Program, Constructibility Review and Construction Management

Our experience over the past 33 years in the industry has afford us unique and significantly diverse project experience both in design and construction. We have taken the "lessons learned" from these projects and created detailed Project, Program, Constructibility Reviews and Construction Management procedures that assist us in creating successful, cost efficient, and schedule driven management of your projects. We take the role of "manager" for our clients very seriously and consider ourselves an extension of our clients staff when completing projects. This approach provides our staff with ownership of the project as if it were being completed for them personally. As we all know, when we pay to have something done for ourselves, we make sure it is done right the first time. This approach has proven itself time and again. We strive to continually improve our processes and procedures as we find better, faster, more effective and efficient ways to complete these tasks.
Program and Project Management
Owner's Representation
Independent Cost Estimating
Constructibility Review
Access Control System Design
Access Control Systems have always been a part of our core competencies and we have continued to grow this area of the business. Some of the Access Control System areas we currently support are as follows:
Compound and Building Access Control
Automatic Gate Control Systems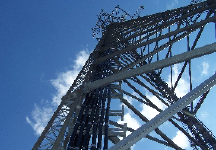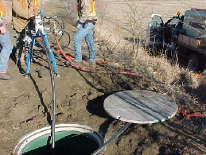 Wired and Wireless Infrastructure Design
STS can supply a full complement of services to support your wireless infrastructure requirements, Outside Plant infrastructure designs, project solicitation and bidding, permitting and construction management for our clients. These services include:
Cellular/PCS/Satellite/2-Way Radio Site Design and WiFi Networks
Complete Site Design Services
Civil, Electrical, Mechanical & Structural Engineering with Registered Professional Engineers
Environmental and Right-of-Way Permitting
Project and Construction Management
Survey Services
Photo Simulations
Construction Inspection and Management
Product specification and procurement
Aerial and Underground Infrastructure Design
Feasibility Studies
Fiber Optic and Copper Aerial & Underground Conduit design
Utility Company (Pole Owner) permitting and Make Ready
ROW permitting (State and Local)
Grant of Location procurement with Municipalities
Construction Inspection
Directional and Conventional Bore Designs
Bridge Attachments
In-Line Amplification and Repeater Station Site Design
ROW and Environmental Permitting
Liason Services with ROW owners to support construction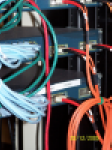 Information Technology Infrastructure and Network Design
STS can provide our customers with diverse IT infrastructure and network design experience. Together with our partners we can offer industry certified personnel to support your needs. Our services in this area include:
Network infrastructure design
Structure Cabling Infrastructure
Data Center Design
Network Assessments
Network Design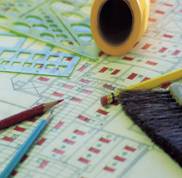 20 Hillside Lane
Duxbury, Ma. 02332
Tel: 781.536.8388
Designed and Created by STS
® Copyright 2010
STS Tech | About Us | Portfolio | Employment | Contact Us